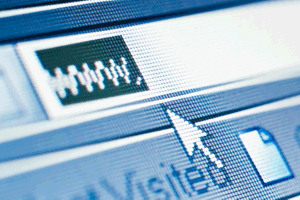 "(Inappropriate) images and troubling ideas may be just a few clicks away. We quickly found 'inappropriate' photographs, as well as material about the Klan and American Nazis."
Consumer Reports, May 1997
"We're really losing the war on the Internet."
Kellie Foster
Community Anti-Drug Coalitions of America
"We're going to see the floodgates of (indecency) open on the Internet. This is not a good time to be a child."
Kathy Cleaver
The Family Research Council
"I will set no wicked thing before mine eyes…"
Psalm 101:3a
The Internet is not a safe neighborhood. In fact, it's a dangerous place for Christians to spend their time. As with television, appropriate steps need to be taken in every household to avoid online exposure to indecent photos, gratuitous violence, and profanity. Some households may elect to avoid use of the medium altogether. Overall, that is a good decision, since being 100 percent free from exposure to obscene materials on the Internet is otherwise impossible.
In many ways, the Internet is more dangerous than television, videos, and magazines because it exists without limits on its obscene content. You do not have to subscribe to or buy anything to view obscene information (pictures, text, and videos) or to "talk dirty" with someone via e-mail or chat rooms.
Inappropriate Internet usage has the potential to become a secret, destructive sin for anyone. Any person (husband, wife, or child) who takes enough time to surf around the Internet, especially through the use of search engines, eventually will find sites that link to literally hundreds if not thousands of other "free" obscene sites, which offer samples to entice you to come back again. Once those sites are found, it will be very difficult to resist the temptation to view them again and again, no matter how strong a person's resistance to temptation.
Even if your household already uses filtering software to make browsing "safe," you may need to do more. Many indecent sites, such as lesser-known international ones, can make it through the cracks. The following information will help to round out what you need to know about the Internet.
You need to be suspicious of wrongdoing (viewing indecent photos, engaging in inappropriate chatting, etc.) if a person in your household is engaging in any of the following:
Solitary hours of late-night surfing, especially after everyone else is already in bed. This is often evidenced by a loss of sleep.
Spending hours upon hours online each week, while pushing off household duties and neglecting other family members. Addiction to indecent photos on the Internet is many times evident by spending a large quantity of time searching out indecent sites.
When someone else enters the room, the person hurriedly changes what is on the screen.
The history function of the browser, which stores what sites have been accessed, is being cleared out by that person on a consistent basis.
The cache function of the browser, which stores what graphics have been accessed, is being cleared out by that person on a consistent basis.
Trust in someone you love is important, but it MUST NOT be solely relied upon when it comes to the Internet. Time and again, trust has been compromised by spouses, friends, and children who have given in to the temptations of the Internet. Marriages have ended, children have been expelled from school, and teenagers have become addicted to indecent photos for a lifetime. It has happened to millions of people already, even those from supposedly "godly" homes.
Specifically, how bad can the situation be? Consider the following:
If you were to type an inappropriate keyword into a search engine without filtering software, you immediately would have a listing of hundreds of indecent and questionable sites to enter.
Many workers are being fired for accessing and/or distributing inappropriate materials on the job.
Many libraries have not installed any filtering software, and refuse to do so, citing the First Amendment. According to the Right to Decency, Inc., a local organization, access to indecent photos occurs openly on library computers in full view of patrons regardless of gender or age.
According to a Virginia organization called Enough is Enough, there are more than 100,000 commercial websites on the Internet that are inappropriate (to put it mildly), with 250 being added daily (1998).
About 15 percent of our country's 57 million Internet users visit indecent sites. Of those, 86 percent are men, 47 percent are married, and 1.2 percent spend more than 11 hours a week at such sites (from a study of 9,177 people, as reported by the American Psychological Association in the publication "Professional Psychology: Research and Practice," April 1999).
Unsolicited e-mails, many containing obscene references and links to indecent sites, might be sent to your personal account through direct online marketing, which works in a manner similar to traditional mail.
Why is using the Internet as it is today a problem for the typical Christian household?
The nature of hyper-linking through the Internet is addictive.
Wandering aimlessly through a sea of information can be dangerous.
Creative energy and time, which are God-given, are wasted by using the Internet and computer games as "amusement."
There is moral peril in gazing on sin at a distance and in secret as David did on his roof long ago.
It diminishes the emphasis of exercising the soul and spirit against secret sin, which is an important part of a godly walk.
There is a lack of accountability when participating in sins on the Internet.
So, what can be done about the problem for your household?
The simplest (and some would argue best) solution is to not have access to the Internet at all. If that is your choice, remove the modem to ensure no one will ever get online. However, there are many good reasons to use the Internet – believe it or not! To safely use the Internet while protecting yourself and your family from sin and temptation, you need to choose at least some of the following steps:
Use some type of software filtering mechanism, whether it is installed on your computer or is part of the filtering options offered by your Internet access provider.
No one should stay up on the Internet while everyone else has gone to bed.
Put the computer in a central location in your home which gets lots of traffic. NEVER let your children have a computer connected to the Internet in their room, behind closed doors.
Routinely check the history files on your computer to see where everyone has been. Make sure your family knows you're checking.
Men need to be in an accountability group in which their buddies are asking them about their Internet habits.
Do not leave your children, no matter what age, on the computer as a baby sitter when you need to be away.
Spend time together online, whether it is with a child or a spouse.
Children should not use e-mail without a parent reading the message first.
Avoid use of personal information about your family on a home page. Once online, search engines will identify your material for the world to see. Why would you want everyone to see pictures of your children or find your name or address?
Do not allow children to play online computer games. There are secular games, such as poker, that may not be eliminated by Internet filtering software.
Establish clear, easy-to-follow rules for using the Internet for EVERYONE, not just children.
Have your children sign a Family Pledge regarding Internet usage.
Keep passwords, such as ones to turn off the filtering software, inaccessible to children. They are smart and will figure out where you have them hidden.
Change passwords when possible.
Do not save the password in a dial-up networking prompt. This will ensure it is entered by an adult every time a child needs to get online.
The Internet can be a great tool to use, if the above steps are taken to ensure safety. Some examples of good Internet usage may include:
Selling or ordering goods or services.
Obtaining tax forms.
Planning and confirming vacations.
Conducting research for a school project.
Investigating contractors for a home renovation project.
Getting directions and maps.
Communicating with family or friends who are in college or in another state.
Recommended solution for those who have a connection that currently is not filtered:
First Baptist Church of Troy recommends the use of Integrity Online filtering software. Integrity Online offers filtering software called Puresight for those with existing Internet connections. Using advanced artificial intelligence technology, PureSight screens pornographic and other obscene material, but nothing else. It also comes with a password-protected easy on/off function and the ability to manually block or unblock specific sites.
Recommended solution for those who currently don't have a connection:
Integrity Online is a filtered Internet service provider (ISP) that offers proven and reliable protection against objectionable Internet sites as well as unsolicited and inappropriate e-mails. As the nation's leading filtered ISP, Integrity Online has been protecting tens of thousands of families since 1996.